Calendario comunitario- Eventos locales gratuitos para niños pequeños y sus familias


Recursos para el desarrollo
The developmental specialist we have on staff are continuously collecting activities and tools that parents can use at home to support their child's' growing and learning. Below are links to some of our favorite: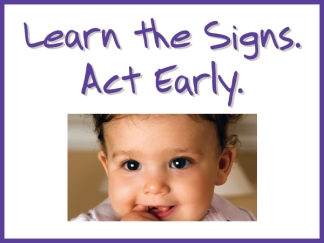 Center for Disease Control and Prevention's new Milestones Tracker App.
¡Los hitos importan! Rastree los hitos de su hijo desde los 2 meses hasta los 5 años con las listas de verificación ilustradas fáciles de usar de los CDC; obtener consejos de los CDC para alentar el desarrollo de su hijo; y averigüe qué hacer si alguna vez está preocupado acerca de cómo su hijo está desarrollando.
---
The Center on the Social and Emotional Foundations for Early Learning (CSEFEL) is focused on promoting the social emotional development and school readiness of young children birth to age 5. Families can find a variety of Family Tools en inglés y español que van desde enseñar a su hijo a: identificar y expresar emociones, y cooperar con las peticiones.
---
Padres de PBS es un recurso de confianza que está lleno de información sobre el desarrollo infantil y el aprendizaje temprano. También sirve como ventana de los padres al mundo de PBS KIDS, que ofrece acceso a juegos educativos y actividades inspiradas en los programas de PBS KIDS.
También tenemos información disponible sobre Pinterest y Facebook.
---
Eventos comunitarios
¿Buscando recursos fuera del condado de Yolo?
Para más información llame 844-410-GROW!
Here at Help Me Grow Yolo County and The Northern California Children's Therapy Center we strive to be up-to-date on what is available for our community. If you have information about additional resources available in Yolo County please email us at information@helpmegrowyolo.org para que podamos añadir el evento a nuestro calendario de la comunidad.